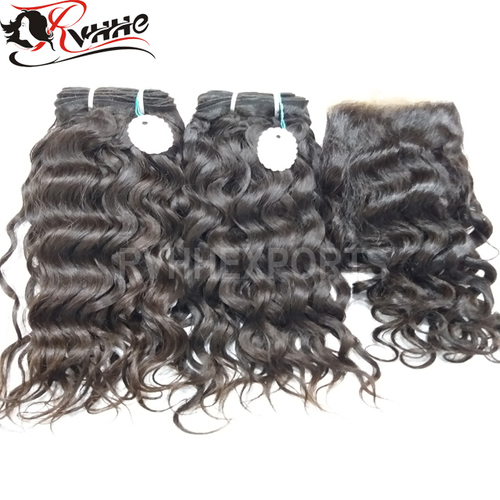 Product Description
We are leading manufacturer ofRaw Indian Curly Hair.Wesupply to sell wholesale Indian hair in India without any mixing. This hair isauthentic, remy virgin human hair. We offer to sell low prices in the market.We sell high quality Indian natural hair with natural color. This natural colorhair can be dye and bleach to change the color of the hair. It's available in10 to 30 inch hair lengths. It is 100 % temple raw hair. These hairs can beeasily restyled. It is natural human hair with natural shine and smoothness.There is no shedding in the extension and also we make double weft and use glueto make sure zero % shedding.
Virgin Remy hair:
* FULL CUTICLE IN SAME DIRECTION, NO ACID PROCESSED, WATERSTERILIZING ONLY
* NO TANGLE MINIMUM SHEDDING
* CAN BE BLEACHED IN #60 AND #613COLOR
* NOT TOO SHINY, BUT IT WILL BE MORE SMOOTHER MORE WASHING
* LASTING LONGER THAN 2-3 YEARS WITH GOOD CARE.